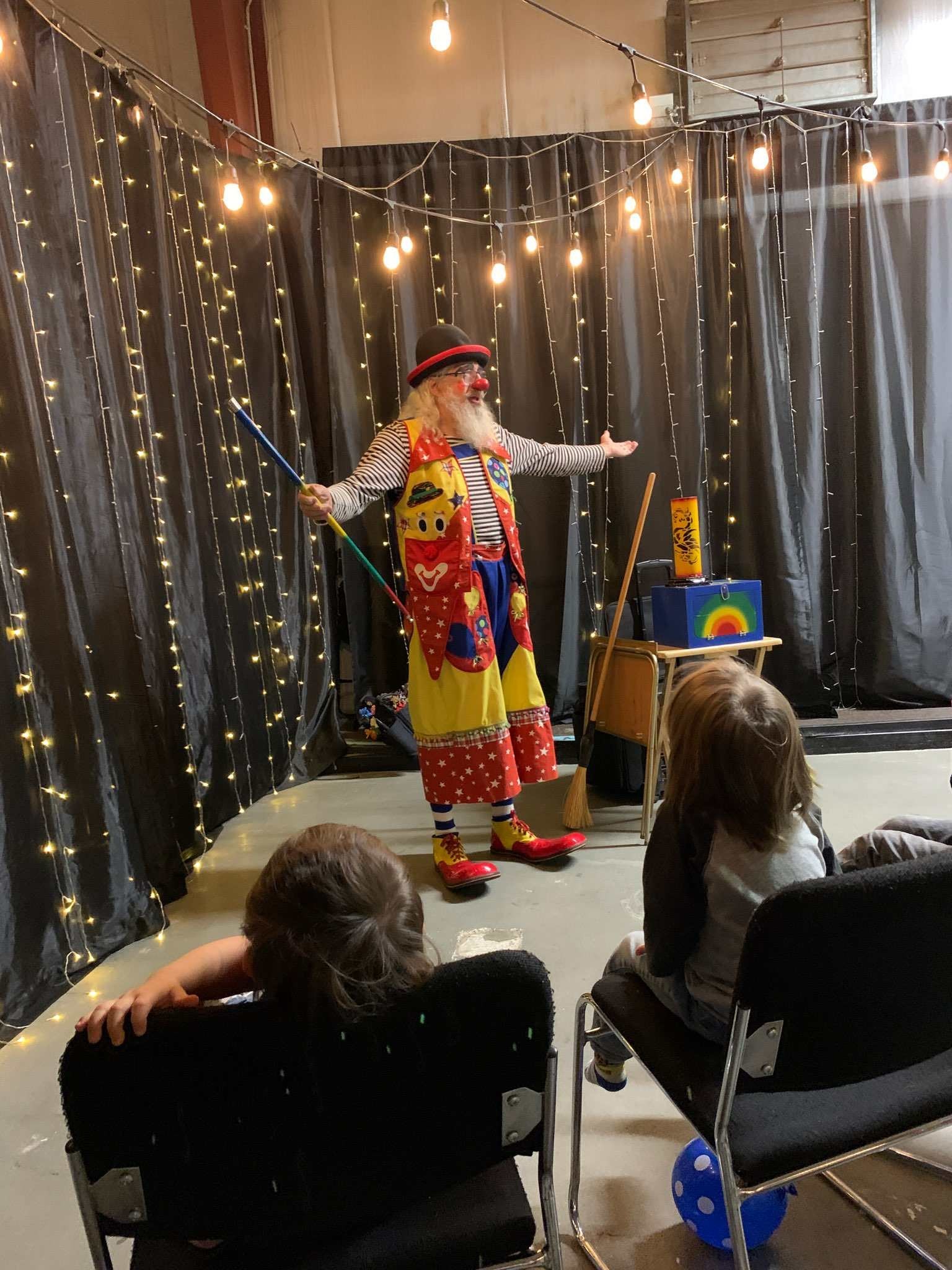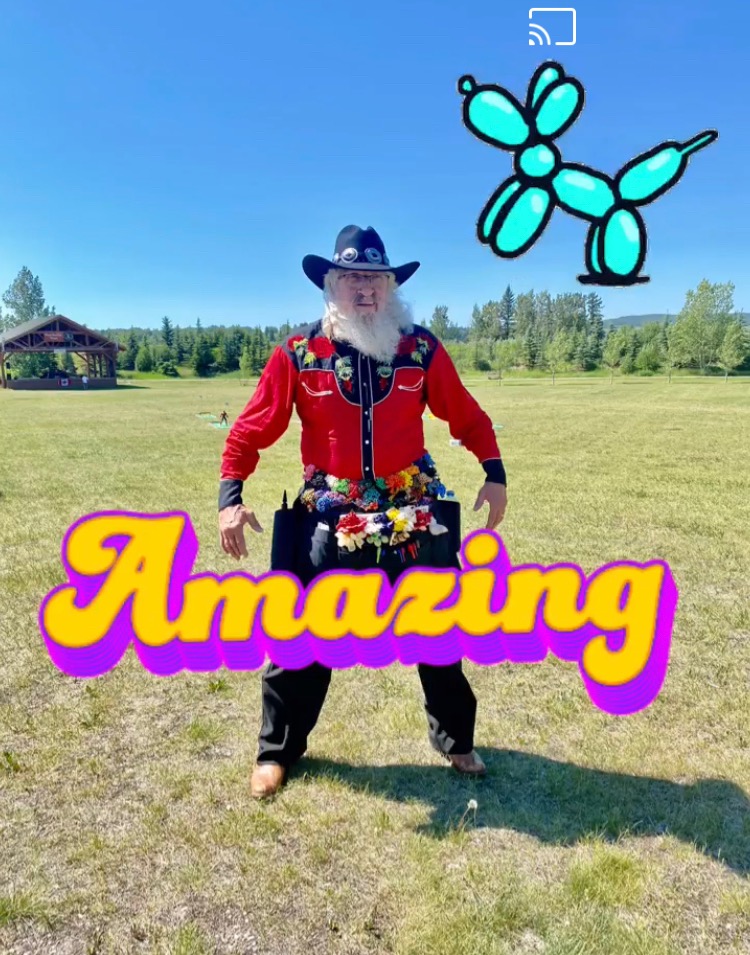 Santa Claus and Misses Claus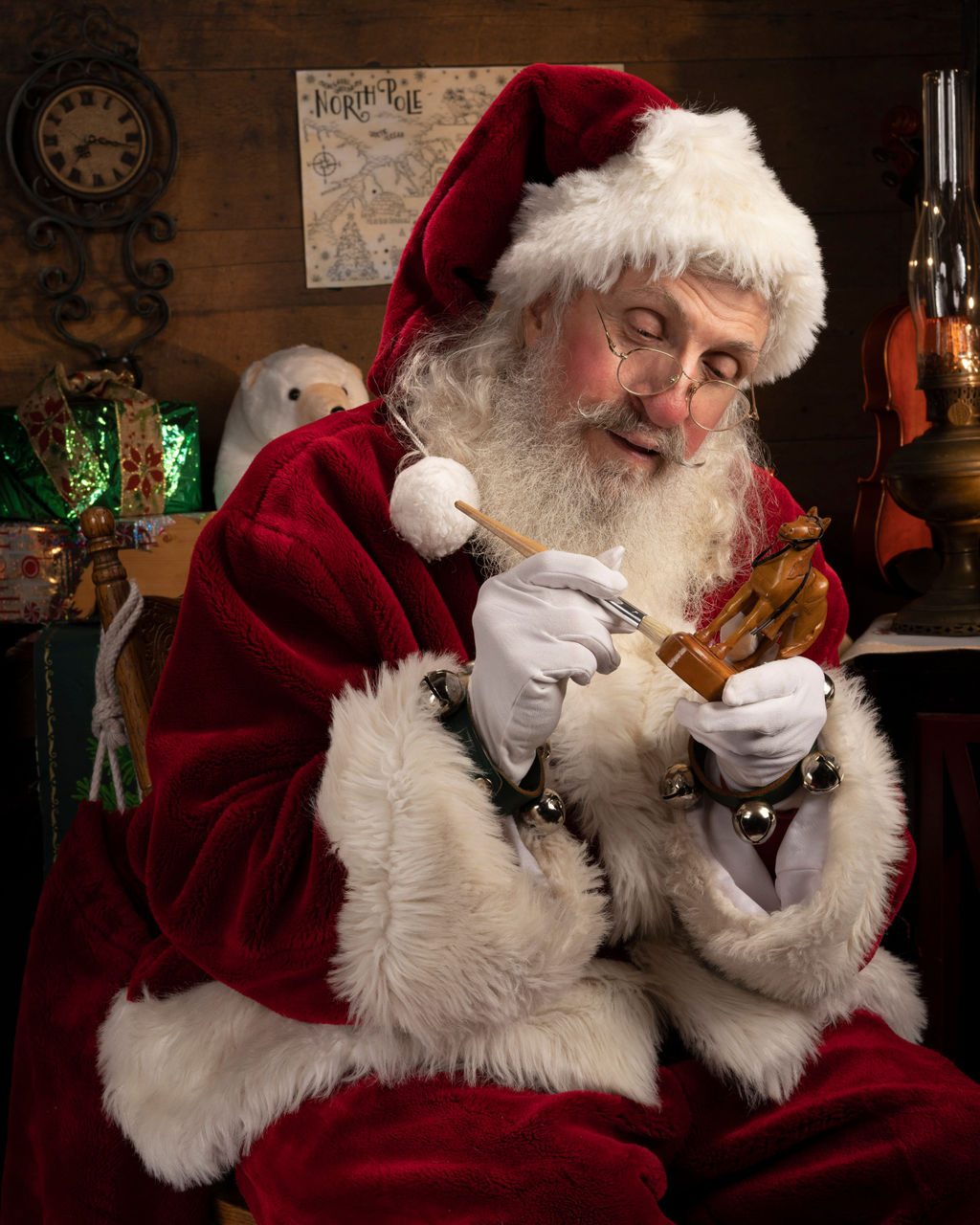 WannaBe:
WannaBe is a fun magicial clown that will inspire the children with laughter and ask them…who or what do they want to be. Watch the children help WannaBe make the magic happen on stage. WannaBe can also hang out after the show to give the kids a chance to meet him and get an amazing balloon animal.
Twistin Tex:
Twistin Tex is the last of the cowboy balloon artists. Hes a rough and tough balloon twistin cowboy…just ask his mom. Performing all across Canada this cowboys award winning balloons has brought him to fairs and festivals from all over. As well as an amazing interactive magic show for kids and families.
Santa & Mrs.Claus:
Its that time of year again. We all love to watch the kids faces and see the reactions as our Jolly friend comes to visit. No problem if the kids want to tug on his beard as this is the real deal…Already having kids of all ages run up to him shouting "Santa Santa" all year long…this authentic looking Santa with a heart to match,  will help bring the magical moment to life.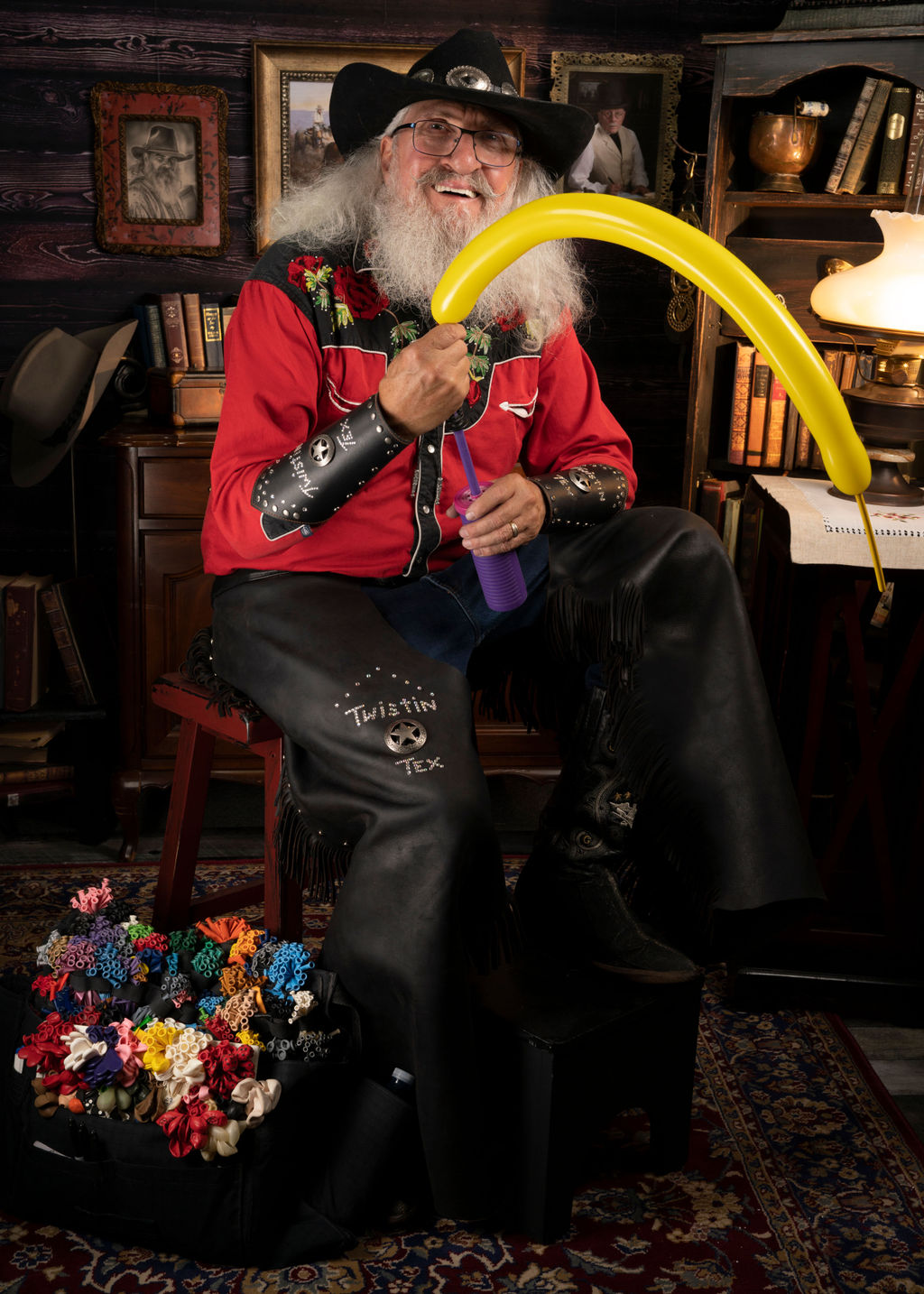 Come See Twistin' Tex Live at these Boston Pizza Locations
Monday – Okotoks –
10 Southridge Dr, Okotoks – 5pm to 8pm
Tuesday – High River – 1508 13 Ave SE, High River – 5pm to 8pm
Wednesday – 4307 130 Ave SE #220 – 5pm to 8pm
Thursday – SouthPort –

 

10456 Southport Rd SW – 5pm to 8pm
Friday – RiverBend – 8338 18 St SE #700 – 5pm to 8pm
Sunday – Market Mall – 12pm to 3pm 
 Sunday – Chinook Mall – 5pm to 8pm